Start your learning programmes right away and with ease!
MOS – MindOnSite has created the Smart Learning Portals, turnkey learning portals specific to a particular business sector, in order to ease the initiation, the implementation and the deployment of your learning programmes.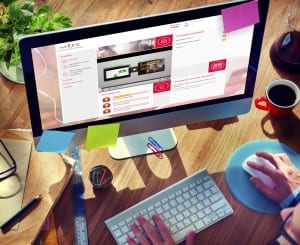 Our Smart Learning Portals offer ready-made learning environments that answer individual and collective learning challenges of a specific business sector.
The Smart Learning Portals are ready-to-use solutions that can fully be customised in terms of features and graphical appearence, and be implemented in a very short period of time for a given target audience (restricted or extended).
Ready-to-use learning portals
Turnkey structure
Engaging learning environment for users
Centralised management space for administrators
Secured environment for your ecosystem
Dedicated and customised learning activities
Catalogues of already integrated or custom-made modules
Various modalities (face-to-face, eLearning, virtual classrooms, coaching…)
Consulting services to identify, adjust, deploy and communicate
Three levels of customisation
Turnkey (immediate use)
Customised (visual identity, questionnaires/content and processes)
Custom-made (conceived, produced and deployed in reply to specifications)
Specific to a sector
Created by our team of experts, the Smart Learning Portal answers learning challenges specific to a business sector: Aeronautic, Agri-food, Bancassurance, Sales force, Onboarding, Health…