Make a profit on your educational investment, maximize your ROI!
In order to give value to your content all you need to do is:
Create your public catalogue and make your resources widely available
Make the registration and online purchasing process automatic.
MOS Chorus is pre-configured for PayPal, benefit from secured payment tools. You can control access and payments with just a few clicks.
Customize your site
Using integrated tools of MOS Chorus, you can have all the customization flexibility of a website.
Take advantage of blended learning
Offer complete training programs by integrating various modalities in your catalogue: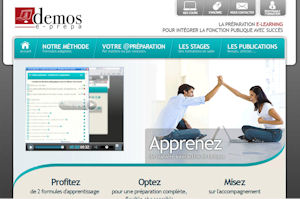 diagnoses
eLearning
classroom-based training
presentation
knowledge databases
knowledge assessments
virtual classrooms
coaching
satisfaction surveys