Take advantage of the latest .NET technologies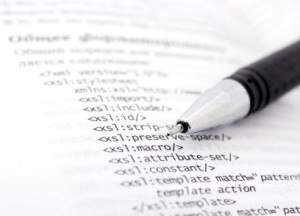 As 100% web-based applications with no ActiveX controls or Java applets, .NET products do not have to be installed on customers' workstations in order to run.
All authors and students need is Intranet/Internet access to connect to the MOS Chorus solution. MOS Chorus is a full web application developed using the latest AJAX technologies (Asynchronous JavaScript and XML):
XML for informative data
XSL for the presentation of information
JavaScript to display and interact with information in real time
AJAX applications can be used in web browsers that support the aforementioned technologies, including Mozilla Firefox, Internet Explorer, and Safari.
Content and format are separate. Content is held in XML files so that you can apply different styles.
MOS uses QTI 2.0 to describe exercises in appraisals.
Make it easier to translate content
MOS Chorus uses the XML file exchange format for XLIFF localisation. The variety and complexity of file formats used complicates the translation of electronic documents, software, and web applications.
The XLIFF format has been designed to facilitate localisation by using a standardised exchange format for data that needs to be translated.