« 7 leçons du Digital Learning sans frontières »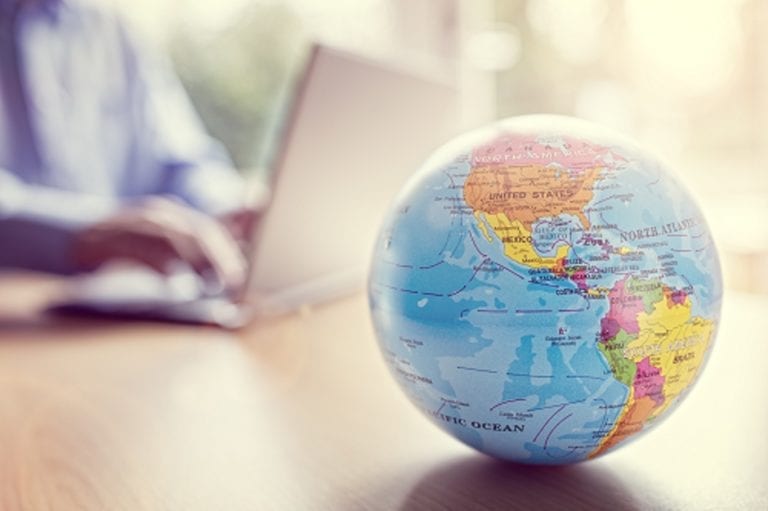 Entre pratiques globales et spécificités locales, l'internationalisation un dispositif de formation peut s'avérer être un défi de taille pour les multinationales comme pour les PME présentes à l'international. Au fond, le challenge réside en une meilleure harmonisation entre le local et le global, pour mener vers une démarche « glocale ».
Dans notre livre blanc, co-écrit avec Michel Diaz, directeur associé de Féfaur nous vous proposons des pistes et bonnes pratiques pour vous aider à mener à bien ce projet. Dans ce dernier, tous les aspects de la formation sont pris en compte : expérience et engagement apprenant, contenus, culture de la formation, design pédagogique, etc.


7 points clés à retenir pour réussir l'internationalisation de son dispositif de formation
1. Soigner l'UX-UI
Bien que l'on ne note pas de différences significatives selon les cultures en termes d'ergonomie et d'utilisabilité, c'est la perception du design qui elle, va diverger. En effet, les Européens sont plus attirés par des design épurés, style scandinave alors que les Anglo-saxons préféreront une richesse visuelle de type Netflix. Les Asiatiques quant à eux apprécient la richesse fonctionnelle et les pages bien fournies. Pour satisfaire le plus grand nombre, il est recommandé de converser la richesse fonctionnelle couplée à une ergonomie à plusieurs niveaux et très soignée.
Cependant, comme nous le rappelle Élodie Primo, « les interfaces portails seront différentes pour les cibles internes et externes ou les différentes thématiques ».
2. Commencer par un POC (Proof Of Concept)
Le second point pour réussir l'internationalisation de son dispositif de formation, c'est de commencer par un POC (Proof Of Concept).
En amont d'un déploiement global, la bonne pratique consiste à estimer les chances de réussite du projet grâce à un POC. C'est la preuve que la solution peut fonctionner. Cela doit se faire sur une population réduite, mais internationale. Et ce, à la fois pour évaluer, ajuster et éventuellement apporter des améliorations à la solution.
Le choix de la population cible doit se faire en fonction de sa diversité. Mais aussi des domaines et métiers sur lesquels le retour d'expérience est le plus attendu.
3. Être multiculturel
Le troisième point pour réussir l'internationalisation de son dispositif de formation, c'est d'être multiculturel.
Les aspects culturels ont un rôle crucial dans la mise en place de tout projet à l'international. Chaque pays ou population a des particularités qu'il est impératif d'identifier. On pensera notamment au rapport qu'ont les employés avec le temps, la confidentialité, la hiérarchie, les voies d'acquisition des savoirs (auditif, visuel, kinesthésique), la prise de parole. Tous ces éléments peuvent varier en fonction de la zone géographique, du pays ou du type de société observée (individualiste ou collectiviste).
Elodie Primo nous indique aussi qu'au niveau des images et photos diffusées, et notamment celles qui comportent des personnes : « Les différentes ethnies doivent être représentées, un peu comme dans les séries TV ! »
4. Anticiper la localisation
Il convient de prévoir les outils qui facilitent les traductions dans des fichiers de langues, aussi bien pour les portails que pour les contenus. Si les principaux éditeurs offrent des solutions « multilingues » sur les portails générés par leur plateforme LMS, il est tout de même indispensable de se poser la question, dès l'expression des besoins, des langues d'utilisation du portail dans une entreprise globale.
Pour découvrir les 3 dernières bonnes pratiques, ainsi que le rapport complet, téléchargez vite notre livre blanc !