3 tips for anyone who wants an LMS platform
Preparing the Seminaire LMS Féfaur organised in Paris on 16 June 2016, Michel Diaz, Associate Director Féfaur, interviews 5 LMS leaders that take part in the seminar.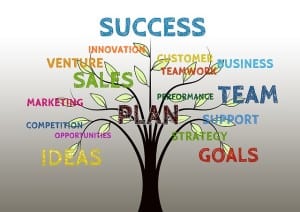 If you had 3 tips to give to a training manager who wants to have an LMS / Digital Learning platform, what would they be?
Feedback from Elodie Primo, CEO of MOS – MindOnSite, LMS leader for more than 15 years.
1. Engage
You have to understand what motivates the learners to come and to come back to their learning portals.
2. Assemble a team…
Both internal and extended, to include as much stakeholders as possible and gather feedback and insights, before launching the learning portal.
3. Communicate
Plan and deploy communication campaigns to engage and motivate.
Read the article (in French only)
Join us on 16 June
The Seminar LMS Féfaur is organised in Paris on 16 June and is aimed at assisting Corporate HR/IS/Business Unit Training Managers and Training Organisations choose the right Digital Learning platform.
Elodie Primo will talk about the "Learning Portals: new horizon for learning" at 9:30 am, covering topics such as typology of learning portals (business-related, thematic,…), learning experience and LMS as a portal generating system…