2016 eLearning Expo Lyon

The eLearning and Digital Learning tradeshow in Lyon
The Solution Ressources Humaines (SRH) tradeshow is hosted on 14 and 15 November at the Convention Center in Lyon (France). This show is dedicated to Business Leaders, Human Resources, Training and Information Systems Managers. It brings together leading software publishers in Learning, Serious Games and Performance and Talents management.
During 1½ days, the show offers you a complete overview of the latest HR trends. Are held in parallel conferences from top experts, so that you can deepen your knowledge on HR strategies, learning technologies or other hot topics.
For this 5th edition of the SRH tradeshow, more than 80 companies will showcase their products and services. More than 1,800 visitors are expected to come from the South-East of France and the French-speaking part of Switzerland.
Meet with the Team MOS – MindOnSite at the Elearning Expo!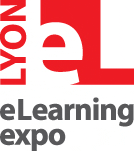 For this 2016 edition, the Team MOS – MindOnSite shares its booth with its partner, a talent management software editor. Foederis offers innovative HR management tools for talent, recruitment and career.
Our Sales Manager, Rémy Sahuc, will participate in the ELEARNING Round Table on "MOOC, Serious Games, Social Learning: new digital tools for innovative pedagogy" on Tuesday 15 November from 10:30 am to 11:30 am.