Happy holidays and all the best for 2016!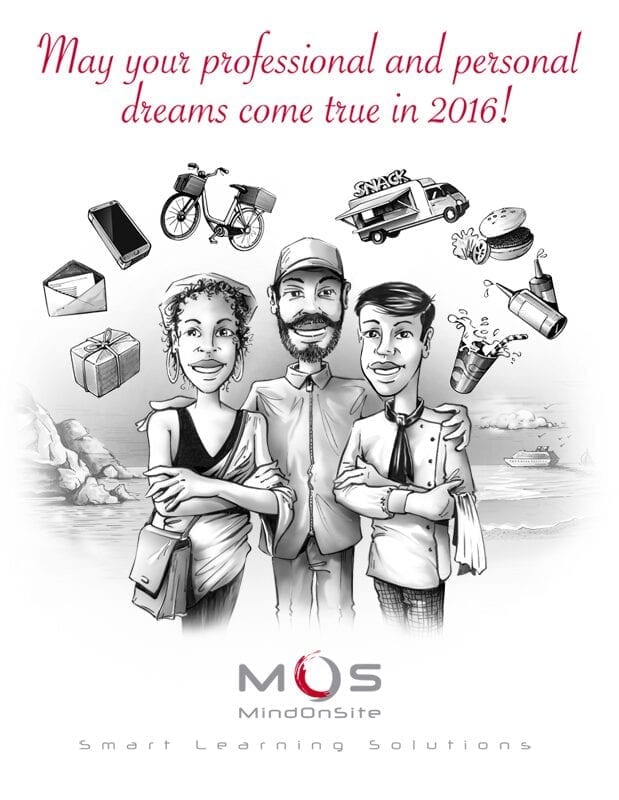 Pursuing our commitment to educational projects, we sponsored this year a new training component of the "School of Second Chance" (Ecole de la Deuxième Chance) of Marseilles.
Social entrepreneurship and business knowledge building
"Learn to manage your micro-activity" is primarily intended to train young students on business, so they better understand challenges and major business concepts, in addition to their internship. The tool contributes to the development of social entrepreneurship among the School's students through the transmission of practical and ready-to-use knowledge on the fundamentals of entrepreneurship and micro-business creation.
This programme is based on the smart alliance of pedagogical – creation of eLearning modules and entrepreneurial skill standards – and technological expertise – deployment of learning tools accessible to all. Available in French, English and Arabic, it will eventually be deployed all around the Mediterranean region.
You too can contribute to E2C Marseilles' activities!
With the "apprenticeship tax", you can play a leading role in the development of the School's activities and contribute to the inclusion of young adults capable of demonstrating their skills to companies.
Developing entrepreneurial skills matters to you?