News and perspectives from Demos Group
by Olivier Ferhat, Chief Marketing, Sales & Digital Officer Demos (Interview published on E-learning Letter 18 Sept. 2015)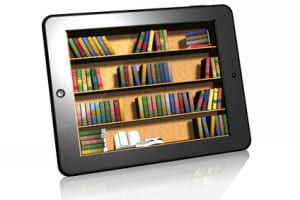 What are the most noticeable trends in the domain of training that Demos must face, both in France and internationally?
Olivier Ferhat reminds us of the leading position Demos Group has in the training market. It is also "one of the few to have a software editor as subsidiary, MOS – MindOnSite" (rewarded Top 20 Learning Portal by TrainingIndustry.com).
According to him, the market must adapt to three major trends and "Demos is particularly well equipped to support companies in this evolution."
The first one is the accelerated digital transformation that, combined with new technologies, offers new modalities (MOOC, digital in the classroom…).
The second trend is more cyclical and local as it concerns the professional training reform in France – that appears to have important negative effects on the whole sector.
Finally, companies are asking training organisations to bring innovation and digitalisation into their operating structure, relying on very specific skill sets and expertise.
Is Demos equipped to resolve this complicated situation?
Olivier Ferhat shares with us Demos' mission and strategy.
"We assist our clients in reaching their strategic and business objectives through their employees' development and performance. (…) In the past two years, we were able to strengthen our capacity to conceive and deploy multimodal learning solutions that allow companies to reduce their training costs and to measure the real impact of their training projects."
He also mentions the common will shared by Demos Group and MOS – MindOnSite to move towards a new generation of learning portals.
"The challenge is to offer our clients a smooth and seamless user experience, with the notions of just-in-time and just-enough, to access various modalities through one single portal and a technological infrastructure that collects and uses data to benefit learners' and companies' objectives. Some of our major clients already use the power of our MOS portals and we are currently working to complete the next generation that integrates big data technologies and the new blended-learning standard (xAPI)."
New offer in Mobile Learning
With its new technological partnership with Teach On Mars, Demos now offers mobile applications perfectly adapted to smartphone. These mobile apps offer a great variety of short, playful and social pedagogical activities.
MOS – MindOnSite distributes Pocket Impulse mobile app, that completes its learning solutions. Discover the new Pocket Impulse mobile app.
(French only)