Discover our new MOS Analytics extension
We are convinced by the necessity to use Learning Analytics in piloting and managing one's learning programmes. We are happy to announce the release of our brand new MOS Analytics extension.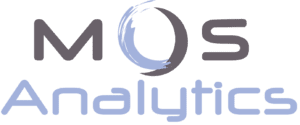 Solution for exploring your Learning Analytics
Business Intelligence facilitates decision-making process based on Key Performance Indicators (KPI) that you can sort and select in order to compare and analyse your learning programmes.
MOS Analytics extension
MOS Analytics highlights your key performance indicators tracked on your platform. You have access to a complete and uniform view of all your data that you manage and share from a central hub. You only select and submit the training data that is relevant.
You explore your training data through beautiful interactive and smart visualisations. The data visualisation automatically adapts to the predefined parameters and to the chosen filters and it instantly responds to interactions and changes in context.
Are you interested by MOS Analytics?
Feel free to contact us, would you have any questions concerning MOS Analytics.