Who is Uptale ?

Uptale is the Immersive Learning platform designed for businesses to create, share and track training modules in 360° and Virtual Reality.
The solution enables any company to digitize its environments and know-how in the form of 360 pedagogical and immersive experiences.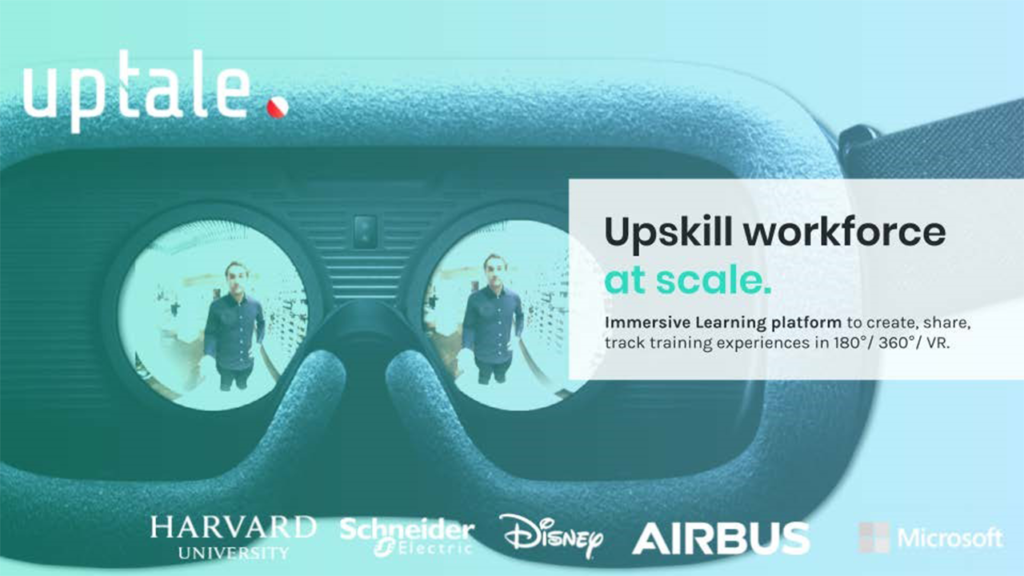 Uptale, a partner to upskill your teams
Companies such as Disney, L'Oréal, Schneider Electric or Harvard are already using the platform to upskill operational teams, onboard newcomers or create empathy in different situations.
– Create immersive experiences from videos and 360-degree photos by adding more than 50 types of interactions and cognitive services in a few hours. No technical knowledge required.
– Share them on any type of device (laptop, smartphone, VR headset, etc.).
– Track your learners' progress in detail from a comprehensive analysis dashboard or via an LMS.
Employees will be teleported instantly and train in real-life situations without constraints or risks.
The video teaser of the Uptale solution :
The video teaser of the Uptale solution :
Want to know more about Uptale ?