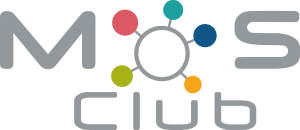 Monday 13 & Tuesday 14 June 2016
 Lausanne, Switzerland
We celebrate our 15th anniversary this year!
It is in the beautiful setting of the Alpha Palmiers Hotel in the heart of Lausanne, close to the railway station, that we organise our MOS Club this year.
The agenda is still being prepared, but we can share with you some highlights:
News and evolutions around the products
News from the Editor
Returns of Experience: we leave you the floor to talk about your projects and share your experiences. Contact us for more information.
Our Anniversary: it is with you and thanks to you that we are celebrating our 15th anniversary this year. Join us on the evening of Monday 13 June for a gourmet cruise on board the CGN boat Belle Epoque to discover the Lavaux region at dusk and celebrate with the MOS – MindOnSite Team.
Save the dates of our next MOS Club in Switzerland!
You can attend all or parts of our MOS Club. Please do tell us your preferences when you sign up.
The MOS Club is exclusively reserved for MOS Solutions users. For more information, please contact us.
Sign-up now
[gravityform id="17″ title="false" description="false" ajax="true"]