The Benchmark LMS Féfaur brings all practical and strategic information to assist a company in expressing its needs, in choosing and in deploying an LMS platform.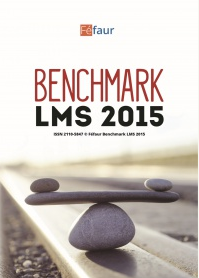 The 2015 edition LMS platform editors: Cornerstone OnDemand, Crossknowledge (Groupe Wiley), e-doceo, FuturSkill Digital, Infor, Lynx, MOS – MindOnSite, Onlineformapro, Saba, SuccessFactors (SAP Company), SumTotal, Technomedia et XPERTeam..
The Benchmark LMS Féfaur is based on numerous comparative and synthetic analyses to ease the decision making process.
For each LMS:
Detailed functional perimeter, coming evolutions
Technological environment and modalities (licenses, Cloud)
Services, integration with internal IS, training, customisation, configuration
References and market positionning
For more information, please click here.
For information on prices and ordering, please click here.