Preparing the 2015 Seminar LMS Féfaur  held on 23 June in Paris, Féfaur asked 2 questions to the leaders of the LMS market, including MOS – MindOnSite (interview published on E-learning Letter on 14 April 2015).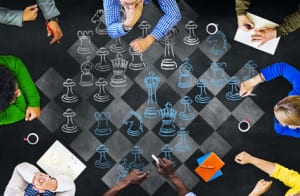 What are the main LMS evolutions?
Elodie Primo mentions the user experience enhanced by customised and gamified learning portals, blended learning (with social and playful elements), richer content selected according to the device and new tools provided to manager.
Compared to LMS platforms 10 years ago, can we still talk about LMS?
The heart of the LMS is still the same (management, distribution, follow-up and reporting). "The LMS however adapted to new learning and technological trends: learning modes, learners, content and resources, and extended learning enterprise challenges", says Elodie Primo.
To read the whole interview (available in French), click here.