Smart Learning Solutions to inspire savvy costumers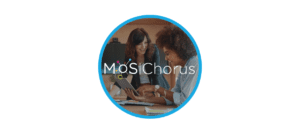 Agiles and engaging digital training portals for your whole ecosystem!
Comprehensive learning platform
MOS Chorus is an integrated LMS/LCMS* platform, comprising 4 fully integrated modules: an administration tool, content editor, style editor and interface editor.
*The LMS platform optimises the management and organisation of all training activities. The LCMS platform eases the creation and edition of learning resources.
Fast to deploy
The MOS Chorus LMS platform is a 100% web, modular and flexible application that is rapidly deployed. It is an open platform with numerous web services. It easily adapts to your context and integrates to your environment.
The LMS platform is a learning solution available in SaaS mode (Software as a Service) or as perpetual licenses.
Complete customisation
Learning portals and content are fully customisable: modern look&feel, ergonomics, branding, gamification elements, learner engagement, functionalities…
The MOS Chorus LMS platform is a multi-site platform. It lets you fully customise your learning portals in terms of graphics and features, in order to be as close as possible to your learning target populations and learning themes.
Collaborative content creation
The MOS Chorus content editor contains a task manager that lets authors, contributors and experts work collaboratively on creating and editing content. Several authors can be involved at the same time in the same content creation process on the platform.
Advanced interfacing and compatibility
The MOS Chorus LMS platform is an open best-of-breed platform that communicates with third-party systems (CRM, ERP, HR-IS, LMS).
It is compatible with HTML, AICC, SCORM 1.2, SCORM 2004 and soon with xAPI.
Compatible browsers
Front and Back : IE, Google Chrome, Firefox, Edge (based on Chromium), Apple Safari
Content editor : IE, Google Chrome, Firefox, Edge (based on Chromium)