Follow your training directly on your iPad!

MOS Player for iPad is an application developed by MOS – MindOnSite. It lets you follow your eLearning courses on your iPad when you are at home, on the road or simply offline.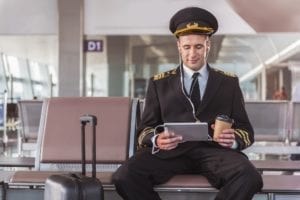 Follow your training on the MOS Player for iPad app!
You download your eLearning courses before leaving and follow them offline anytime anywhere you want. Your scores and progress are saved locally and then synchronised with the LMS platform, as soon as you are back online.
Connect to your learning portal directly with your iPad.
When you are online, you connect to your learning portal to follow your eLearning content. All your results and progress accomplished online and offline are all centralised in the LMS platform.
Resources available