Train your mobile teams with limited access to Internet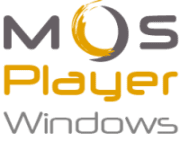 MOS Player, free application provided with the LMS platform MOS Chorus, allows travelling learners to get trained wherever and whenever they want, at their own pace.
MOS Player Windows
Learners download their courses on their application from the LMS platform and play them offline.
They interrupt their training at any moment and pick up where they left off. Once reconnected to Internet, they synchronise their progress and results in just a click.
MOS Player Multi-User
MOS Player in a multi-user version is ideal for learners who share a workstation. The learners play their content locally and save their progress. The training manager then synchronises all users' results and progress with the LMS platform in just one click.