Release of the 042 version of MOS Chorus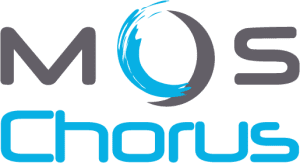 The much awaited version 042 of MOS Chorus is out!
With the 042 version, come along brand new features for Learners, Administrators, Managers and Authors.
Here a selection of new key features!
More gamification on the Learner's portal, with badges assigned to objectives that can be customised.
Our MOS Calendar manages eLearning sessions (in addition to virtual training, coaching and face-to-face). It instantaneously synchronises with MOS Chorus. Administrators can generate attendance sheet and link a session with feedback question.
Managers have access to the participations' results summary of the teams they manage, on the link of the course. They access the summary of results at the group level or at the user level. They can even go as far as the detail of the results and the participant's responses.
The new HTML5 player enables Authors to perfectly synchronise a media and the display of comments, during the playing of the media or at the end of the played video.
MOS Chorus is compatible with the Edge browser and is optimised for mobile use.
And so many other features…!
Check out the list of new features of the 042 version of MOS Chorus.
Interested in the new 042 version?
You are already one of our clients? To plan your platform update, we request you to contact our Customer Service, available for all countries at this unique email address: SUPPORT@MINDONSITE.COM
Our new resource center!
Beside the new graphical layout, we completely revamped our resource center. The structure and content is fresh and lets you find what you are looking for faster. MOS Center is our resource centre that gives you access to numerous resources to learn and to optimally use MOS Chorus and MOS Solo, with
Guides, demos, tutorials, database and technical documentations
Templates of styles, interfaces and sequences
Images librairies, dictionnaries and languages files
Product releases and updates
Regularly updated blogs that proposes answers to frequently asked questions, and tips & tricks
To already registered people, we will shortly send you a notification with your new login and password to connect.
New range of styles and interface
We offer you a whole new range of free styles and a new responsive interface. You can download them directly from MOS Center.
MOS Analytics, solution de Learning Analytics
MOS Analytics highlights your key performance indicators tracked on your platform, such as completion status, score and validation date.
All of your data is centralised in the same place and you only present what is relevant. You explore them through beautiful interactive and intelligent visualisations.