Top 20 Learning Experience Platform Company 2020
TrainingIndustry.com announces the 2020 Top 20 list for the best LXP platforms.

As part of its mission to monitor the best providers of training services and technologies, TrainingIndustry.com announces its 2020 "Top 20 LXP Companies".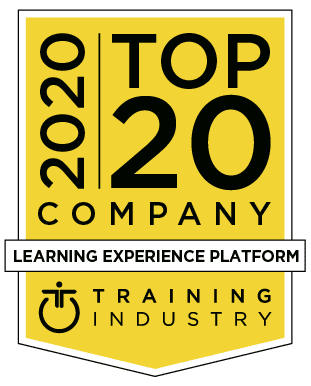 We are proud to be selected in the first edition of this Top20!
Our MOS Chorus platform is a complete learning management (LMS) and authoring tool (LCMS) solution in one. This 2-in-1 solution allows you to create agile and innovative learning experience. Indeed, the interface and style editors give you the opportunity to adapt the look-and-feel of your portals for engaging experience. Services customisation (gamification, etc.) allows to fit with the preferences of each target-population of learners you have.
"We are excited to announce our first annual Top 20 Learning Experience Platform (LXP) List," said Ken Taylor, president of Training Industry, Inc. "This list was created to help organizations find a platform that focuses on the learner experience. These companies exhibit advanced features and analytical capabilities, such as content recommendation engines, social learning capabilities and artificial intelligence, to deliver the ultimate learning experience."
An international recognition…
Selection to the 2020 Training Industry Top 20™ LXP Companies List was based on the following criteria:
Value of platform features and capabilities
Quality of analytics and reporting
Company size and growth potential
Strength of clients and geographic reach