Start your digital training with Smart Learning Portals
Are you looking for a learning portal that is complete and easy-to-use?
Do you wish to deploy your training programmes faster?
Do you want a ready-to-use learning portal that is specific to your business?
Participate in our free webinar on Tuesday 10 May!
Join us from 11 am to 11:45 am for a live demo on our Smart Learning Portals.
The webinar will be held in French. Would you be interested in an English session, please contact us.
Discover our ready-to-use learning portals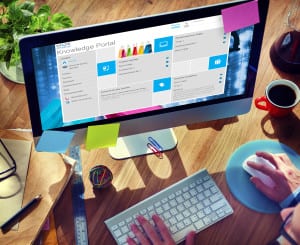 Specific to a business, an industry or a brand, the Smart Learning Portals are effective support to daily and operational performance. They are easy to use and fully customisable turnkey portals that you can deploy very quickly into your context.
Ready-made structure, the Smart Learning Portals offer an engaging learning environment, a centralised management space, catalogues of built-in or custom-made modules and a wide variety of modalities (face-to-face, eLearning, virtual classes, coaching…).
We are by your side to design and adjust your project, to deploy your portal and communicate on its launch!
Created by our team of experts, the Smart Learning Portals answer the learning challenges specific to a business sector: Aeronautic, Agri-food, Bancassurance, Sales force, Luxury retail, Training organisation, Health…