A new approach to clients and partners training and onboarding
Reinvent the customer journey and the way you train and inform your customers and partners by leveraging the power of digital training. Guide them to the content that will help them succeed and get the most out of your solutions. Easily communicate training, events and product news through various communication channels and ensure that your customers and partners receive the right information about your solutions.
Support your clients throughout their life cycle
Whether they are international companies or local small businesses, create a climate of trust with your clients and offer continuous learning content through customed online training portals that are attractive and interactive. Throughout their life cycle, your clients will easily adopt your products and services and make the most of what you offer.
Train your clients and help achieve your business objectives
Optimise your client relations, reduce client attrition, improve their knowledge and overall satisfaction by offering them training in how to master your products and services. Reduce support requests and increase your sources of revenue.
Offer powerful, personalised learning experiences.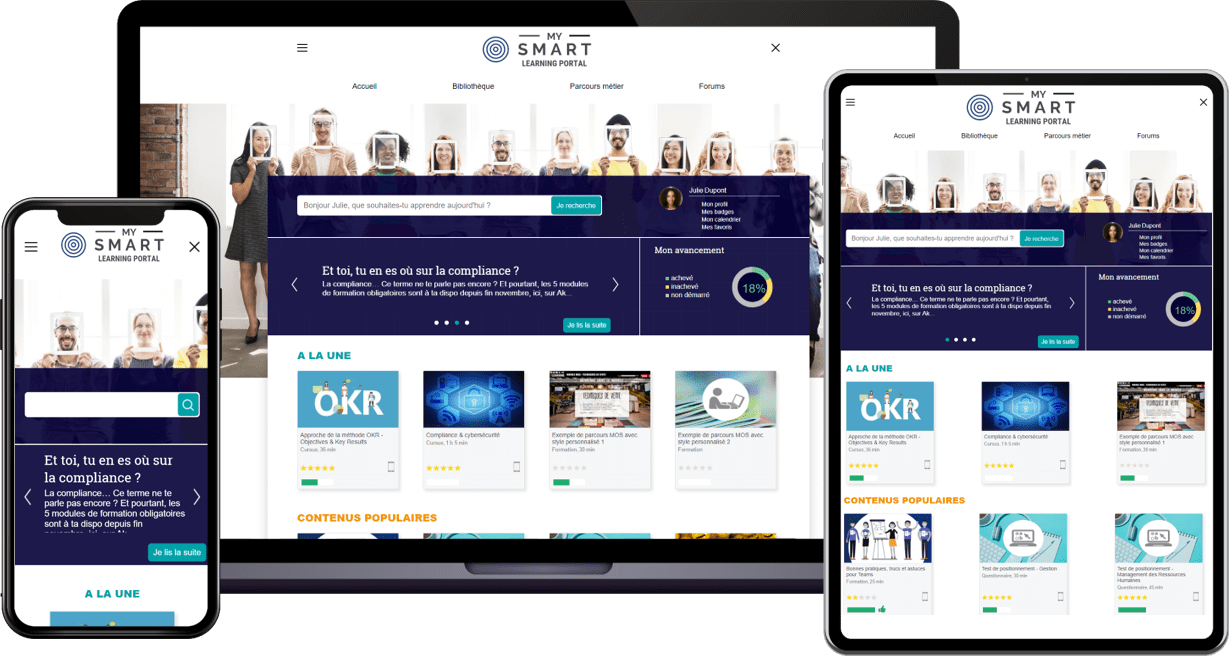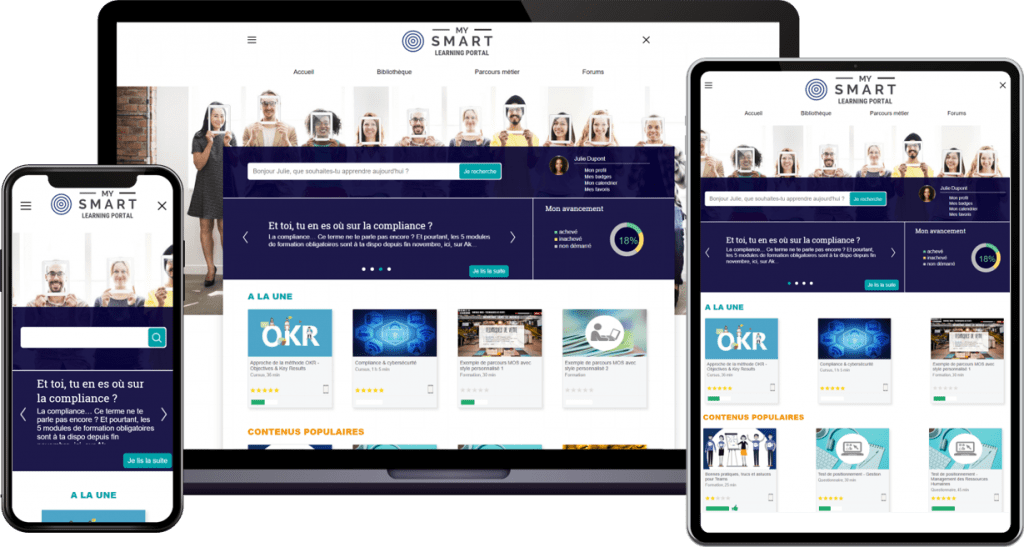 Branded and customised interface
Create a unique learning experience for your customers and partners by working with our design team to create an interface that fits with brand image and integrates seamlessly with your organisation.
Global solution and reach
Support the learning objectives of a wide international audience, with access to the user interface in over 20 different languages and language-specific views within the platform.
Advanced reporting and analytics
Access advanced turnkey analytical reports and display real-time dashboards that visually summarise your learners' key activities and performance on the portal.
IT integration
From single sign-on to enrolment and content management, integration with multiple vendors and support for your authentication preferences provide insight into your partners' contribution to your organisation's performance.
Content creation and import
Quickly create your learning content and questionnaires and increase the interactivity of your training courses thanks to 7 exercise templates allowing you to create more than 30 types of exercises. Easily enrich your modules by importing documents, images, sounds, videos, animations and third-party content (HTLM, AICC, SCORM, etc.). The task manager also facilitates collaborative design between authors and contributors.
Certification and communication
Deliver and track skill-based licenses and certifications for your partners and clients. Easily grant, manage and renew your learners' certificates to comply with your association's regulations. Communicate easily on your news with notifications, SMS and dedicated mailing tool.
Are you ready to take your partners and
and customers training to the next level?