A complete network of reliable partners
Our MOS Chorus solution is designed as an open system that can communicate and interface with many of your information system's tools. This way, we guarantee a training system that can scale according to your needs. Our philosophy is one of continuous enrichment through connectors, APIs and web services. Our solution is interoperable with your entire ecosystem to ensure that your processes are optimised: data and internal systems are reliable, duplicate entries are deleted, and updates are automated.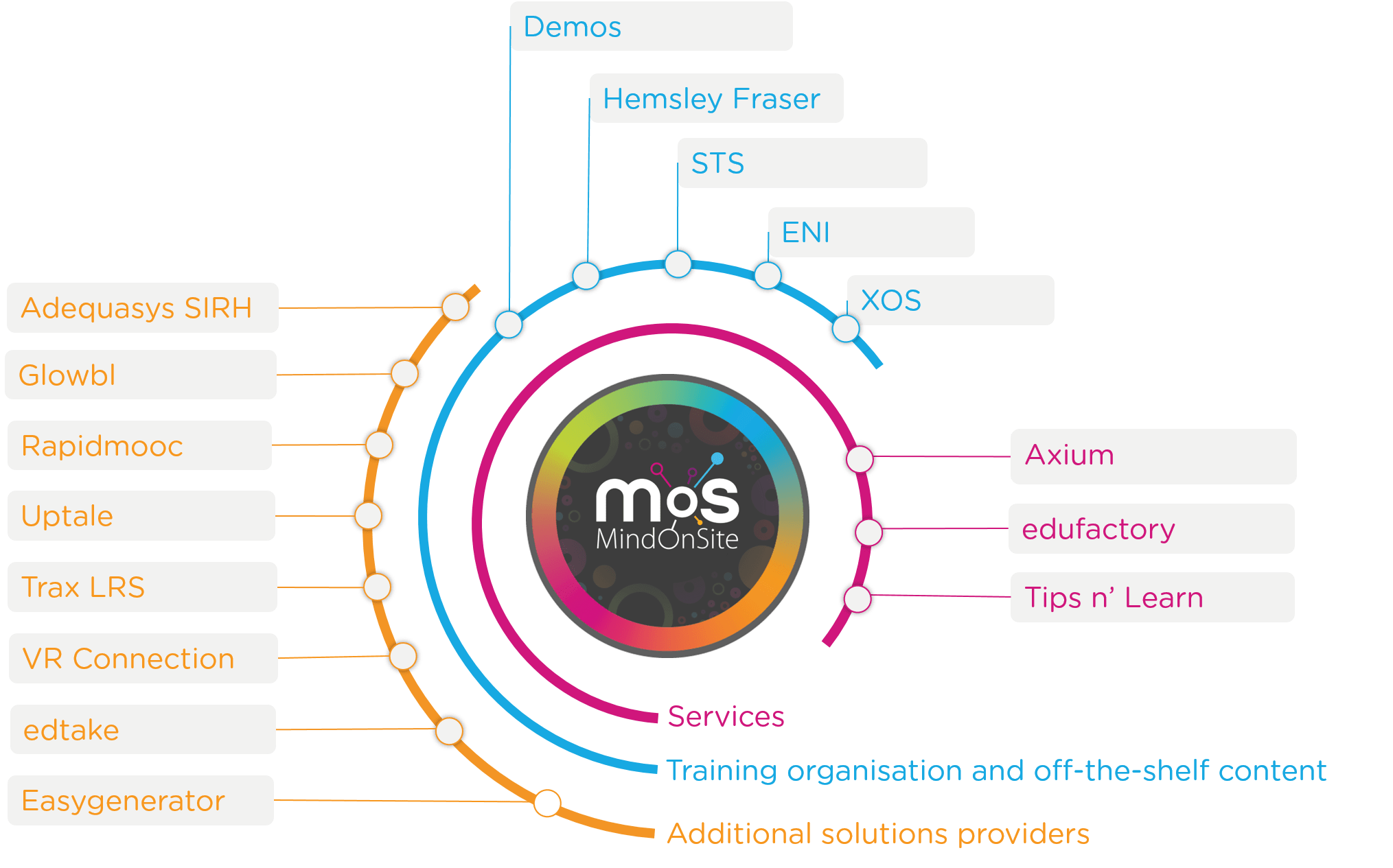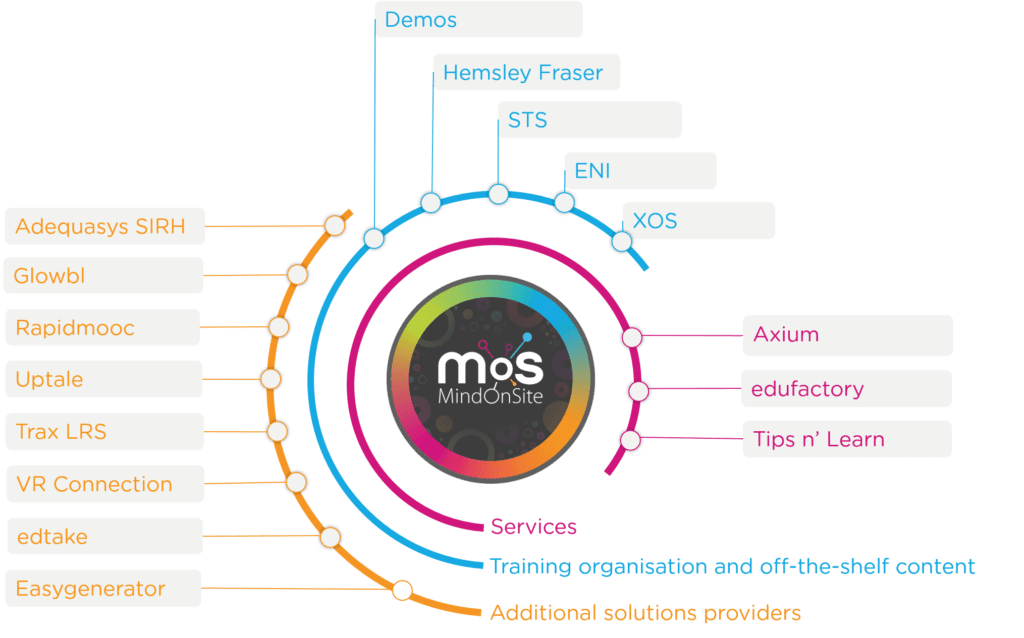 Our partners:
Click on the logos to learn more.
Additional solutions providers

Virtual classrooms

HRIS

Immersive learning

 Video booth

LRS

Immersive solutions

Dedicated training workspace

Authoring tool accessible to all

Training organisations

and off-the-shelf content

Simulation and training

Training organisation

Off-the-shelf content

Off-the-shelf and custom content

Off-the-shelf content

Services

Digital transformation support

Digital agency

Custom trainings