MOS Duels: Your training booster
On top of the many gamification mechanics present in the MOS Chorus solution, MOS Duels is a fully customisable extension that offers a fun approach to training where your learners can challenge each other with topical quizzes.
Why should you use gamification?
Challenge your teams
Boost participation and cooperation in your training system and encourage active participation.
Capture attention and boost motivation with games
Reward learners with badges, and drive take-up and addiction through duels between employees.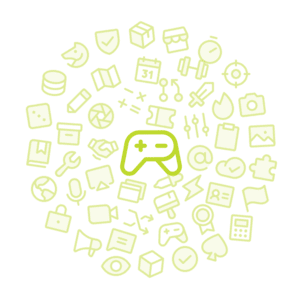 Maximise learner engagement
Involve your learners in their training actions and create a dynamic, friendly atmosphere that fosters the acquisition of knowledge.
Encourage emulation and a dynamic training environment
Whether you want to train new hires or your sales forces or employees on a variety of topics, gamification creates a kind, friendly atmosphere that makes it easier to acquire new knowledge. Available on all kinds of digital supports thanks to its responsive design, the MOS Duels extension is your best ally in maximising your learners' engagement.