A global training system
Our different solutions complement each other very well, so you can build your system to fit your needs:
Smart Learning Platform
MOS Chorus, our complete and customisable learning management system (LMS) allows you to train, inform, evaluate and certify your target learning audiences.
This solution can adapt to your needs, integrating your digital training content and generating value for your entire ecosystem through a unified training experience.
Together, let's build your smart learning portal!
Mobile Learning Application
Our MOS Universal Player mobile application is specially designed for on-the-go, mobile-first learners. They will find a new training experience that is 100% mobile and customisable, both online and offline.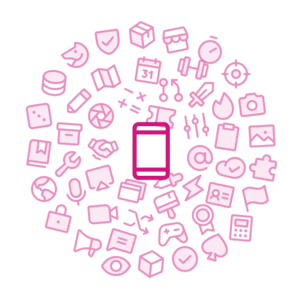 Gamified extension
With our gamified solution MOS Duels, create a friendly, welcoming atmosphere in your community that fosters skills acquisition.
MOS Duels allows learners to challenge each other in asynchronous mode with topical quizzes.