LMS: How to choose your platform and provider?
The market for e-learning platforms is a flourishing and constantly evolving one. There are a multitude of offers, sometimes competing, sometimes complementary and it can be difficult to find your way around.
In this jungle of tools and other software, LMS's (Learning Management Systems) are the software that allows you to manage your training content and your learners. However, it is still difficult to make a choice, because the range of LMS platform providers on offer is extensive and the decision to purchase a training platform will have an impact on your entire organisation.
So how to choose your LMS? On what criteria should your choice be based? This is what we will see together in this new article.
What is an LMS platform?
LMS definition
Let's briefly return to the meaning of the acronym:
Learning for training, learning,
Management for the management and organisation of online training content and learners,
System to embody the fact that computer software is used.
The LMS is therefore an IT management system that allows you to manage the evolution of training within an organisation, regardless of its size: SMEs or large companies.
In the current context of digital transformation and acceleration, training platforms have an essential role and offer access to fast and efficient training, in all circumstances.
Now that we have briefly reviewed the basics, let's see how to choose your LMS platform according to the needs of your organisation.
For this, we have identified 8 questions that we think it is essential to ask yourself in order to take into account all the elements of the project and make the best possible choice.
Which eLearning platform to choose?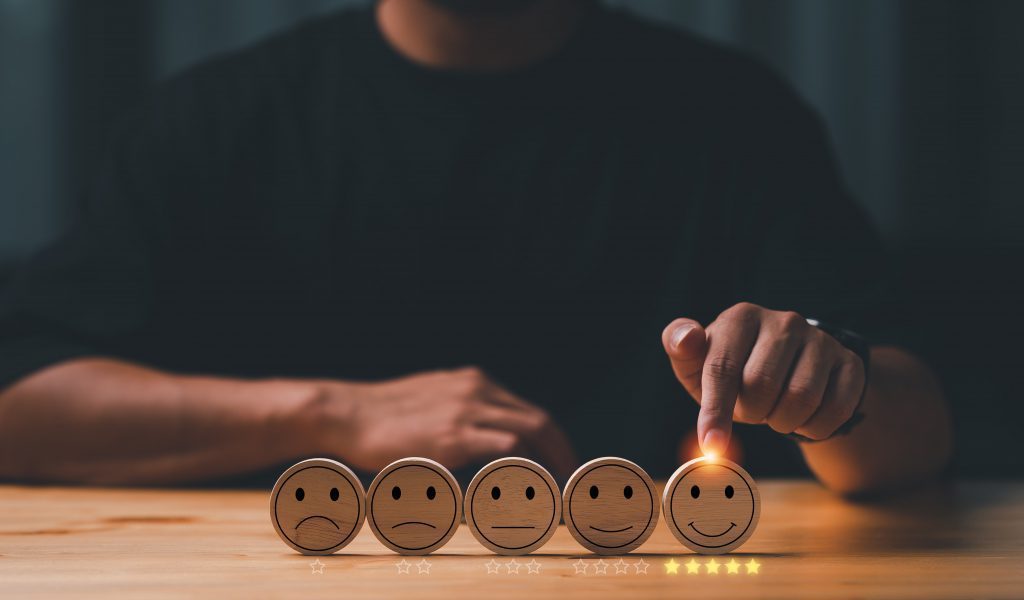 #1: What do you expect from your online training platform: what are your short- and long-term needs?
This first step is crucial to define the context of your project and to take a step back. With your team, take the necessary time to assess your short, medium and long term problems and needs.
You can start by doing an audit of what already exists, at the technical, organisational and functional level, and list what works and what needs to be improved.
How could you improve the training system within your organisation? What are the expectations of your target audiences? Have they ever brought you back points of blockage or improvement?
For this, you can directly go and interview them via interviews, surveys or polls. As end users, they are in the best position to guide you towards the choice criteria to consider in your search for the best LMS platform for your business. In addition, listening to your learners and taking their observations into account will be beneficial in ensuring the success of your LMS project.
#2: Think about your business strategy and goals rather than features
To guide your project and choose a suitable platform, think first of your business strategy and objectives rather than about features. What training strategy do you want to put in place and what objectives will it serve? What targets will you reach: outside with your customers / partners and / or in-house? Increase in skills? Learning community? Commercial performance? Better integration of new employees? Compliance?
Once your challenges, challenges and business issues are defined, the important features that the LMS platform will need to have will automatically follow.
Indeed, setting your search for a training platform by reference to features alone can prove to be a shifting terrain because each of your interlocutors will have ideas and want more or less innovative features, without necessarily having any vision of the final objective. This is why it is essential to define it clearly in order to keep it in mind throughout the project and to avoid moving away from it.
To define your goals, you can also list the expected benefits from the point of view of the learner, the learner's hierarchy, the training sponsor or the IT department.
#3: Take stock with your teams: what resources do you have?
Another important point to take into account before embarking on your search for a learning management system is resources and implementation constraints. What are your constraints in terms of:
· implementation deadlines
· technical (equipment, network, etc.)
· data security and confidentiality
· budget
· organisational.
You should also make a list of the resources (including human and technical) available for the different stages of the project: research, decision-making, implementation, etc. Think also about the resources and skills that can be mobilised to animate the programme and manage the platform once launched.
#4: Put yourself in the shoes of the end users of your platform: what use will they make and what experience(s) do you hope to offer them?
Who are your users?
Depending on the target learners you have in mind, training experiences may vary. Indeed, if you address your employees or your customers, you will certainly not provide the same experiences and content.
To better understand the uses of your end users, you can, as in marketing, define your persona(e). These are fictional characters representing your ideal learner.
"A persona is an imaginary character representing a target group or segment in the development of a new product or service or a new activity. The persona is usually endowed with a first name and social and psychological characteristics. Multiple personas can be used for the same development project."
You can create persona sheets containing demographic and behavioural elements: Identity, Motivation, Objective(s), Constraints, Habits.
The idea is to put yourself in the shoes of your learners and understand the questions they have and what motivates or discourages them from connecting to your online training platform.
As mentioned in section #2, going to interview your learners directly is the best way to get information that is relevant and as close as possible to reality.
Thus, you will be able to adapt your training offer according to your targets: internal customers (employees, managers, trainers) or external customers (customers, partners, distribution networks etc.)
What experiences do you want to offer your learners?
The idea here is to think about the training experience you want to offer to your learners via the LMS platform, especially in terms of:
customisation option: graphic (brand image), functional and ergonomic,
gamification: use gaming levers within your programme to engage and retain,
social learning and learner community: connecting learners,
interactions: discussion forums, blogs, shares, likes, feedbacks,
managers and trainers: dedicated tools for managing teams and training /coaching sessions,
responsive learning or mobile application: ability to train from a smartphone / tablet.
It is also important to take account of the experience of training managers (administrators), authors and trainers. They are the ones who will be the driving force behind the device and who will make it live. The management of users, training content, communication within the LMS, must therefore be a pleasant and fluid experience.
#5: What type of content will be created/incorporated within the platform?
An LMS platform is nothing without content. Ask yourself what training activities, content, assessments or means of communication you will need to support your strategy.
What types of training are to be put in place? This could be e-learning, questionnaires, educational resources, virtual classrooms, face-to-face, immersive content in virtual and/or augmented reality etc. Also think about the desired volumetrics and sequencing rules.
Creating training content
Do you need to be able to create eLearning content and/or questionnaires directly from the platform via a course editor? How many people will participate in the creation of content and educational paths?
Questionnaires and assessments
What types of questionnaires and evaluations are to be implemented within the LMS platform?
List your expectations regarding communication tools.
With these 4 content elements in mind, you will be in a position to know whether you need a training platform integrating an author tool (LCMS) or the ability to send communications directly from the platform.
#6: What is the ecosystem into which your LMS will need to be incorporated?
Your Learning Management System will undoubtedly complement your company's IS ecosystem. For this reason, and to streamline the exchanges and updates of data, it may be beneficial to make the LMS platform communicate with the other tools you use: CRM, HRIS, intranet, etc.
So remember to give details of how the LMS is to be incorporated into your IS ecosystem and the interfaces that will have to be set up at the time of deployment.
#7: What are the performance indicators that you want to be able to follow in your learning management system?
To validate the achievement of your objectives, you must be able to make analyses and demonstrate your results through indicators. Ask yourself how will you know that the business objective has been achieved? And what will be your key performance indicators (satisfaction, efficiency, return on investment)? In what form do you want to have access to these results?
#8: What support services do you need?
Setting up an e-learning system often takes a lot of time and energy. Being well supported in this project is essential. So think about specific expectations in terms of change management options, project management, training, related services and support that you want to have when setting up the LMS.
Once you have taken the time to think and answer these different questions accurately, it will be much easier to choose the right solution for your goals. This preliminary planning stage may sound like a nuisance, but it will allow you to save a lot of time afterwards and give you the best chance of choosing the right LMS / LCMS and making your LMS platform implementation plan a success!