The LMS platform of MOS – MindOnSite has achieved a successful breakthrough in big companies and in SMEs, especially in the field of sales force training.
Elodie Primo, CEO, explains the reasons of such success (interview published in Elearning Letter, 13 March 2015).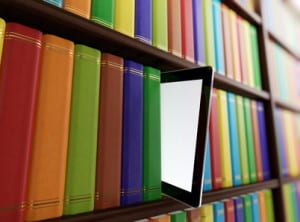 Why is eLearning most often – and successfully – used to train sales forces?
Elearning brings many benefits such as the flexibility to learn just in time and on what is needed. For companies and SMEs, it clearly answers to the training of sales forces: punctual training on products recently released on the market, onboarding of new employees or resellers, swiftness of a training for a very tight time to market…
How should be the characteristics of a digital solution dedicated to training of sales networks?
The LMS platform should be easily interfaced with other internal applications (CRM, ERP) and enable multi support learning in a heterogeneous environment. It should also be complemented with offline applications that offer a comfortable learning experience on the field.
In the context of Mobile Learning, is it possible to play any type of learning content on any devise?
It is possible to filter the content depending on the devise. Some resources are not built for a mobile experience and an alternative version needs to be created. We developed a mechanism that allows to collect and retrieve information from different resources, because it is one single training activity after all.
It is possible to evaluate acquired skills in today's generation of learning portals?
The LMS platform restitutes very precisely indicators such as progress, quiz results, a learner's interactions with pedagogical resources and/or training activities. Such information can be crossed and benchmarked with a set of skills, validated either automatically or by the manager.
To read the interview (in French only), please click here.