In an unstable and fragile economic climate, many companies are choosing to establish strategic alliances with a network of external partners to strengthen their competitiveness in the marketplace. However, to ensure the success of this atypical ecosystem, companies need to pool their respective resources and skills. In this article, we take a look at the importance of training for the stakeholders in an extended enterprise, and the power of using training technologies to facilitate and strengthen collaboration.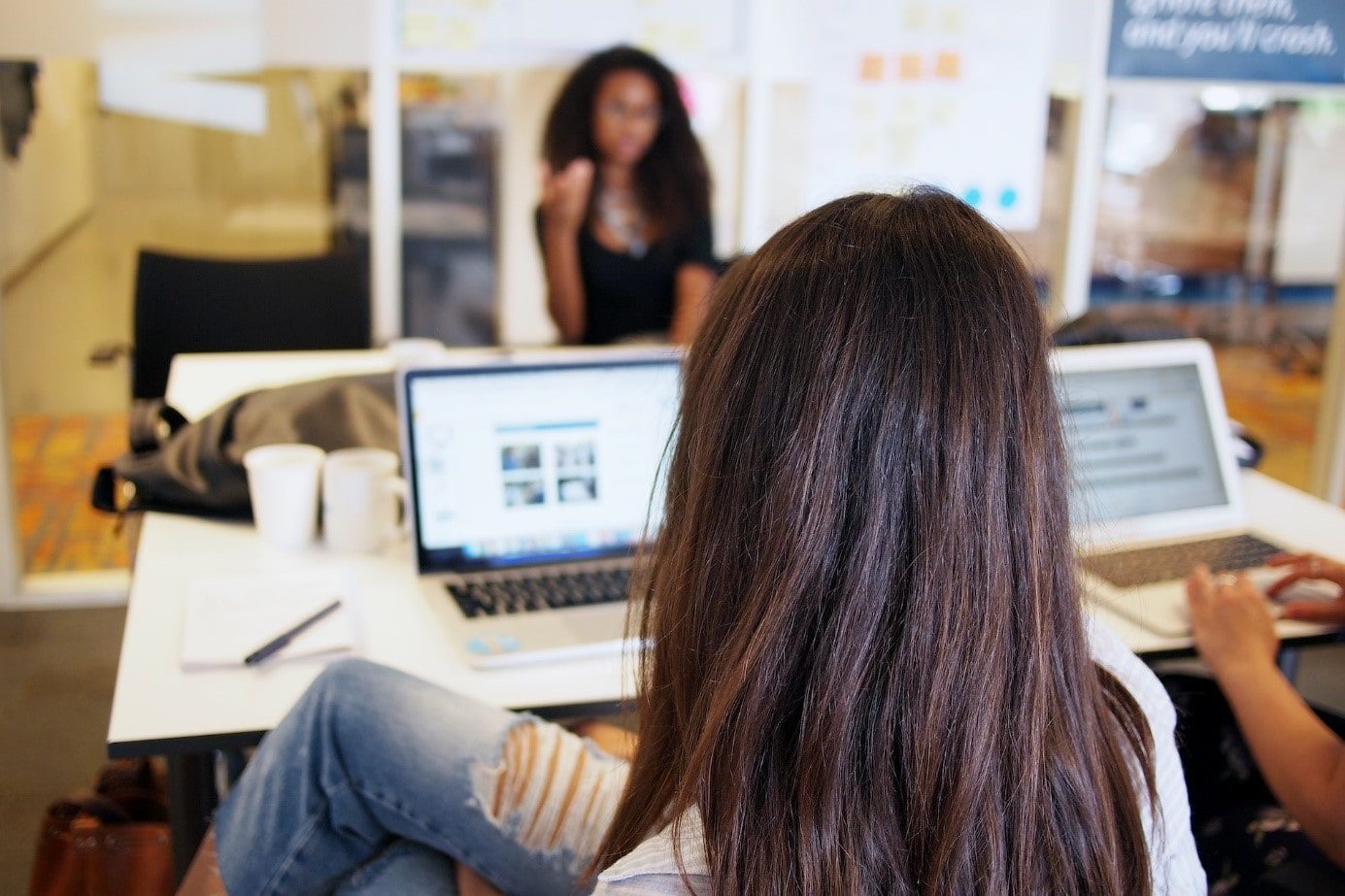 Training in the "extended enterprise": concept, issues and prospects
Born in the 80s and 90s, the concept of the extended enterprise is increasingly appearing on the professional landscape. It takes the form of a partnership or alliance with members outside the organisation (suppliers, distributors, franchisees, service providers, etc.) with the aim of stimulating the company's economic growth.
In an ever-changing world, companies need to be ingenious enough to make the most of their opportunities by joining forces with strategic partners to share their respective resources (knowledge, skills, know-how, etc.) and improve their value proposition.
However, managing an ecosystem where internal players (employees) and external players (partners) cooperate is a particularly complex challenge. As a result, professional training is becoming an indispensable solution for ensuring the smooth running and success of this organisational approach, in particular by enabling coherent and unified skills development with a view to achieving business objectives.
Within an extended enterprise, training should be seen as a window of opportunity to offer your business partners added value by encouraging a culture of innovation.
What are the benefits of training for the stakeholders of an extended enterprise?
In 2023, professional training is no longer just for employees. As part of an extended enterprise, the entire network – partners, suppliers, distributors and customers – can benefit from training to strengthen collaboration.
For the stakeholders in an extended enterprise, professional training is a crucial issue, enabling them to :
Benefit from a simplified integration process: training facilitates the integration process for newly-affiliated partners, by allowing them to immerse themselves in the company's culture, values and missions. It also provides employees with a better understanding of the challenges of their role within the organisation, while strengthening their commitment and participation in achieving the company's objectives.
Cultivating knowledge specific to the niche market: training enables your employees to cultivate the knowledge required for the niche market, with a view to being more effective in carrying out the company's operational processes (supply chain management, internal/project process management, monitoring of key performance indicators, technical support, etc.). What's more, understanding the particularities of the niche market also enables the company to adapt or readjust its commercial strategy, make informed decisions and identify emerging opportunities in this field of activity, with the aim of boosting the company's growth.
Develop in-depth expertise in commercial offerings: your company's brand image is conveyed through your commercial partners. Training your staff provides them with all the resources they need to better understand the products/services on offer and all the associated elements (target audience, problems to be solved, product features, standards and guarantees, etc.). As a result, employees will be in a better position to identify the company's challenges, expectations and procedures with a view to presenting or promoting the products more effectively and optimally.
Reinforcing mutual trust between the organisation's partners: in addition to acquiring the knowledge and skills that are essential for professional activity, training also helps to facilitate communication and interaction between the organisation's various stakeholders. From this perspective, it strengthens mutual trust with a view to creating an environment conducive to harmonious, high-performance collaboration.

The use of e-learning technologies: a lever for strengthening collaboration with partners
The emergence of the digital sphere and the birth of digital technologies have helped to change the codes of traditional training. And the concept of the extended enterprise is no exception to the rule. Indeed, the use of digital technologies in the training programme of an extended enterprise makes it possible to encourage collective learning while offering a more immersive and personalised learning experience. These include:
1. Immersive learning technologies (virtual reality VR – augmented reality AR)
Immersive learning includes the use of virtual reality (VR) and augmented reality (AR). Within an extended enterprise, thanks to the evolution of digital technologies, immersive learning has become very popular for training its network of partners in a fun and efficient way. Virtual and augmented reality technologies make it possible to reproduce a fictitious environment in a highly realistic way, using 3D computer-generated images.
Using a headset or a pair of glasses, employees are immersed in a virtual setting where they can handle objects, interact with characters or take part in practical simulations. The famous American firm Walmart, for example, uses immersive learning to train all its employees by simulating sensitive periods such as Black Friday, so that they are fully prepared to deal with any problems or unforeseen events.
In particular, immersive learning enables your network of partners to develop their skills in a unified way, while offering them an immersive and engaging learning experience.
2. Artificial intelligence (AI)
The rise of artificial intelligence (AI) technologies is leading to their application in the field of training.
Within an extended enterprise, each partner has their own level of knowledge, skills and know-how. Consequently, the integration of artificial intelligence will enable the training programme to be hyper-personalised, based exclusively on the learning needs of the user.
By using the data collected, the system will feed itself in order to continually readapt the training programme according to the learner's level. In particular, this approach helps to bridge the gap in levels between the various partners, with a view to strengthening collaboration and boosting the pilot company's performance.
What's more, AI elements such as virtual assistants and chatbots provide learners with instant, personalised support, reducing the workload on extended enterprise trainers, who can then concentrate on other, higher value-added tasks.
The personalisation of the extended enterprise training offer not only improves learning outcomes, but also fosters a sense of belonging and greater commitment.
3. Interactive microlearning
Microlearning is a learning method characterised by very short training sequences (5 minutes) presented in different formats (video, podcast, infographic, quiz, etc.) and focused on a very specific subject. In particular, it can make use of various technologies such as AI, virtual/augmented reality or gamification to make learning content more dynamic.
In the context of an extended enterprise where several independent entities work together, using this learning method is a wise choice, as it offers greater flexibility. The partners in an extended enterprise are often spread across different parts of the world, making the training process and follow-up more complex. With the microlearning learning method, content is easily consumable and available on a wide variety of media (computer, tablet, mobile phone) and at any time of day, without impacting on partners' productivity.
What's more, providing a large volume of indigestible information to a large number of people is totally counter-productive, with a high risk of people dropping out. In contrast, the short format of microlearning not only makes it easier to assimilate the information, but also encourages partners to get involved.
Extended companies can therefore break down their training into short interactive modules covering a wide variety of subjects such as internal procedures, commercial offers and many others.
4. Learning management systems (LMS)
Learning Management Systems (LMS) are online platforms for creating, delivering and managing a complete training programme.
When it comes to training within an extended enterprise, LMSs are attractive for their practicality and ease of use. MindOnSite's MOS Chorus e-learning platform, for example, offers a wide variety of features for creating unique, innovative and engaging learning experiences.
The MOS Chorus solution can be customised as you wish, allowing you to create a variety of learning content (document, illustration, questionnaire, animation, etc.), monitor user progress, access analysis reports, administer the platform according to your needs and desires, and much more.
A veritable Swiss army knife of e-learning, MOS Chorus is an invaluable ally for training your internal and external staff, either face-to-face or online, which makes it a particularly suitable tool for large companies.